What? When? Where?

Women's Group

Monday, October 23

, 2017 at 6:15 pm – Purpose Driven Lesson (Pastor Tom & Joan)

Rick Warren's Study "

http://purposedriven.com/day1/

Visit the Purpose Driven website and check out each day's study.

Joint the Women's Group

Fellowship with other Women in the Church (join our Church)!!!!

Private Groups!!! Confidentiality highest priority!!!
New Young Adult Group
Wednesday, October 24, 2017 at 7:00pm

Young Adult Group continues to meet each week

Ages 19 – 40

Please see Melvin, Stephanie Nelson or Karen
Come Experience Men's Retreat 2017!
Conference registration options include the $25 registration fee
★ Motel room $140
★ Dorm room $120
★ RV camping $100
★ Tent camping $80
★ No overnight $70
the $25 down payment is due with your registration form (or pay total)
Register for the mens's retreat today
Online payment option
Step 1 – Click the link below
Step 2 – Complete the form online
Step 3 – Pay online with a credit card
Retreat Registration Form
US mail payment option
Step 1 – Click the PDF form below
Step 2 – Print the form, and complete by hand
Step 3 – Mail the form, with your $25 deposit payable to: Lake Swan Camp
Lake Swan Camp
647 SR 26
Melrose, FL 32666
past Baptism Service
Sunday, August 27, 2017


Baptism will be after the worship service
past Marriage Enrichment Group
Sunday's at 5pm at the Campbell residence
Love & Respect Marriage seminar by Dr. Emerson Eggerichs
Time for plenty of discussion after
past Missions Trip to Cat Island, Bahamas
June 24 – July 1
Cost: $1,300
For information see www.remoteisland.org
See Vick Campbell (772-559-4616) if you are interested.
You will need a passport.
Deadline is 5/15 but it may fill up much sooner.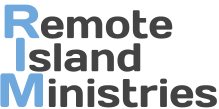 Cat Island Mission Trip 2017
past Prime Time Group
Thursday, June 8th @ Noon
Everyone 50+ invited!
Meet new Friends!
This is a potluck lunch. Bring a dish to share if possible
Call Nick & Liria Pisco – coordinators – for further information
past Church Picnic
Sunday, October 22nd at 4:30pm
Riverside Park

Invite your family and friends.

Bring pre-cooked chicken or bring hamburgers for your family to grill
Bring side dish to share
Bring Lawn Chairs
Bring Bicycles for the Children
past Yard Sale
Last Yard Sale
Saturday, April 8, 2017 at 6:30am
This is to raise money for High School youth related events.
Please be on-site at the Youth House at 6:30am to help set up tables.
Come out and help raise funds to send Youth to year-round events.
These events are on hold as there are not enough volunteers to run the program (September, 2016).

These events are free and open to Middle & High School Girls!
Events from August – April (enjoy your summer May, June & July).
From Shine Girls Gallery: